Sunda pangolins in Cambodia are Critically Endangered. For decades, they've been poached for their scales and meat, leading to an 80% decrease in their population. Because the species is nocturnal and difficult to spot in the wild, it is hard to know just how many Sunda pangolins remain in Cambodia. In 2022, the Pangolin Crisis Fund supported a project by Wild Earth Allies to fill knowledge gaps on Cambodia's Sunda pangolin population and improve protections for them.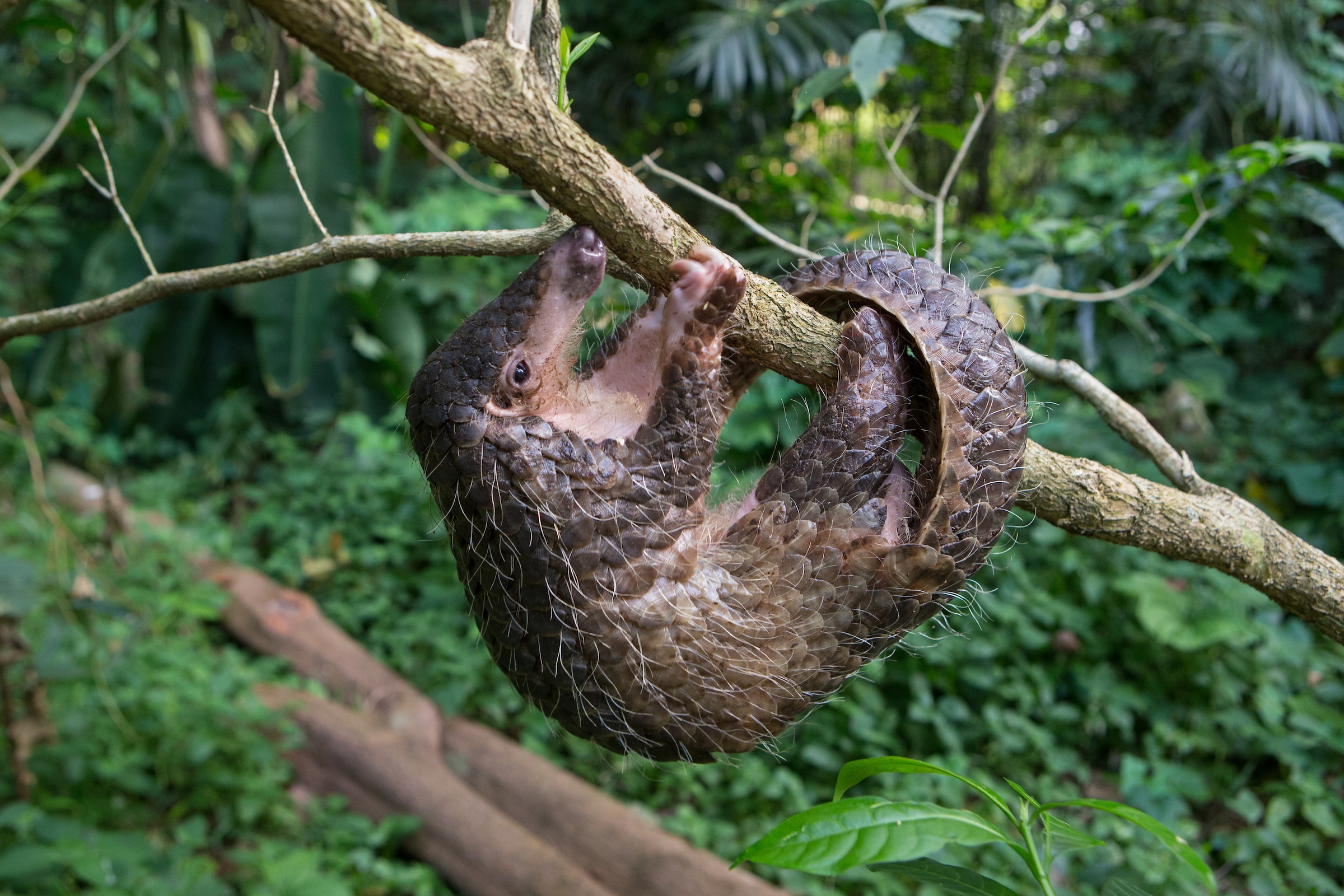 Wild Earth Allies recruited 12 former pangolin hunters and converted them to community field guides. These guides are able to adequately locate Sunda pangolin footprints and claw marks. While they usually do not see the pangolins with their own eyes while in the field, they have identified their claw marks throughout the landscape on every survey. This confirms to Wild Earth Allies that the species has not vanished completely.
Not only are Sunda pangolins hard to spot in the wild, but it is also rare to capture them on camera since they spend a lot of time in trees searching for food. To give the team the best chance at documenting video evidence, the community field guides set up 14 camera traps near trees where Sunda pangolin claw marks were found. This eventually led to the successful capture of video footage showing Sunda pangolins foraging, providing Wild Earth Allies with the proof they needed to progress their recovery plan for the species.
Involving communities is crucial to protecting the Sunda pangolins. Wild Earth Allies actively engages community members, government officials, and students in hopes of raising awareness and boosting protection for Sunda pangolins. They promote the importance of Sunda pangolins in Cambodian ecosystems and why they must not disappear entirely, and conduct these efforts in collaboration with the Ministry of Environment, whose rangers help educate local communities about forestry and wildlife protection laws.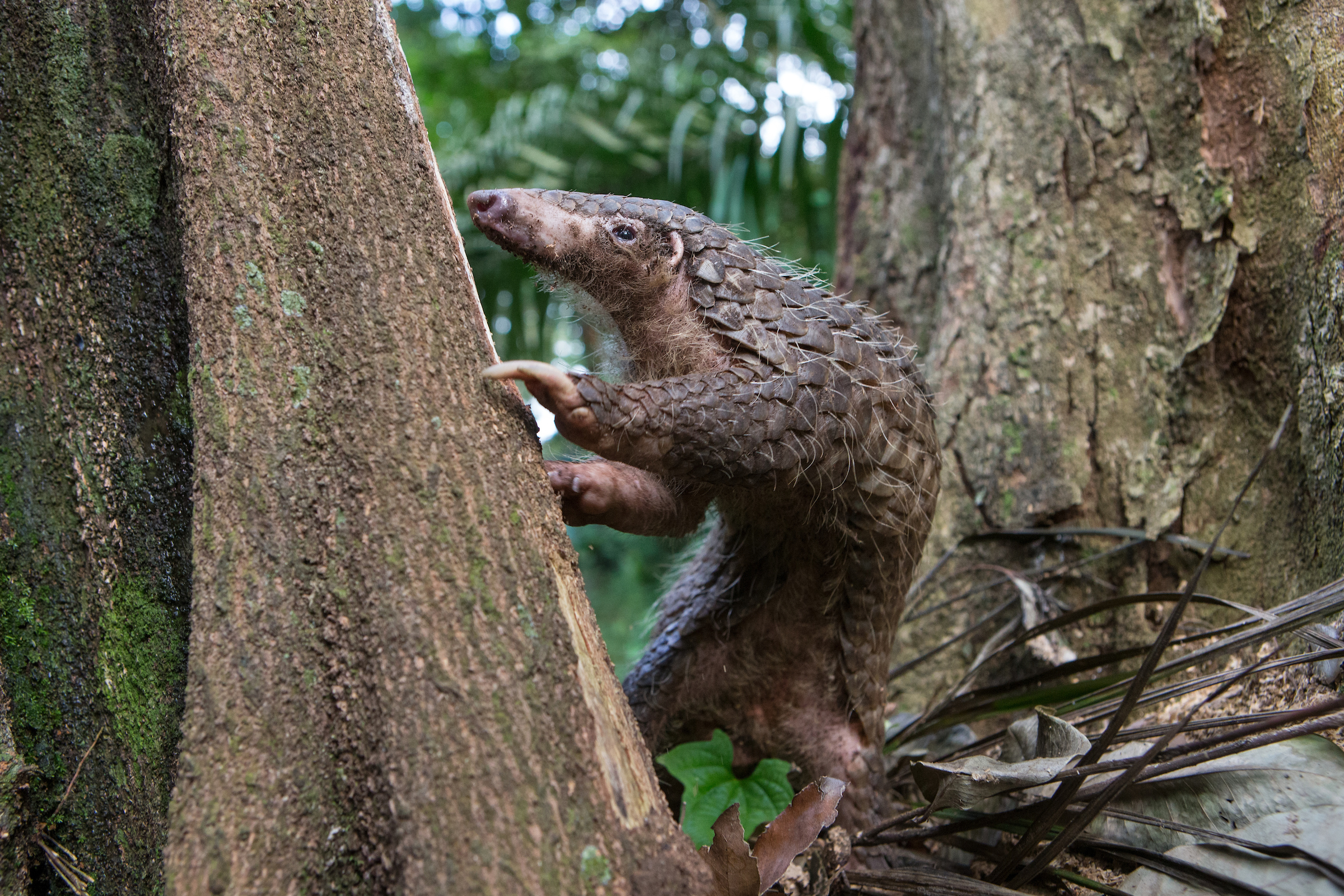 The findings generated by Wild Earth Allies and their partners give hope for a better future for Sunda pangolins. Research from peer conservation groups suggests that demand for pangolins in the region has decreased in recent years, so if Wild Earth Allies can successfully help increase protections for Sunda pangolins, it will give them a better chance at recovery. They will continue to work with local communities and authorities to monitor Sunda pangolin populations to make that happen.