Found primarily in South and East Asia are the Chinese pangolin and the Indian pangolin.
The Chinese pangolin is native to Bhutan, Bangladesh, northeastern India, Laos, Myanmar, southern Nepal, southern China, Taiwan, Thailand, and Vietnam. They are primarily ground dwellers that live in tropical forests, bamboo forests, and grasslands. With their powerful, clawed forelimbs, they can dig burrows up to 8 feet deep in just a matter of minutes. Since their range includes colder climates in higher elevation, Chinese pangolins can enter into a pseudo-hibernation, or "overwintering," the only known pangolin species to do so. The Chinese pangolin is one of the most trafficked pangolin species and is listed as Critically Endangered.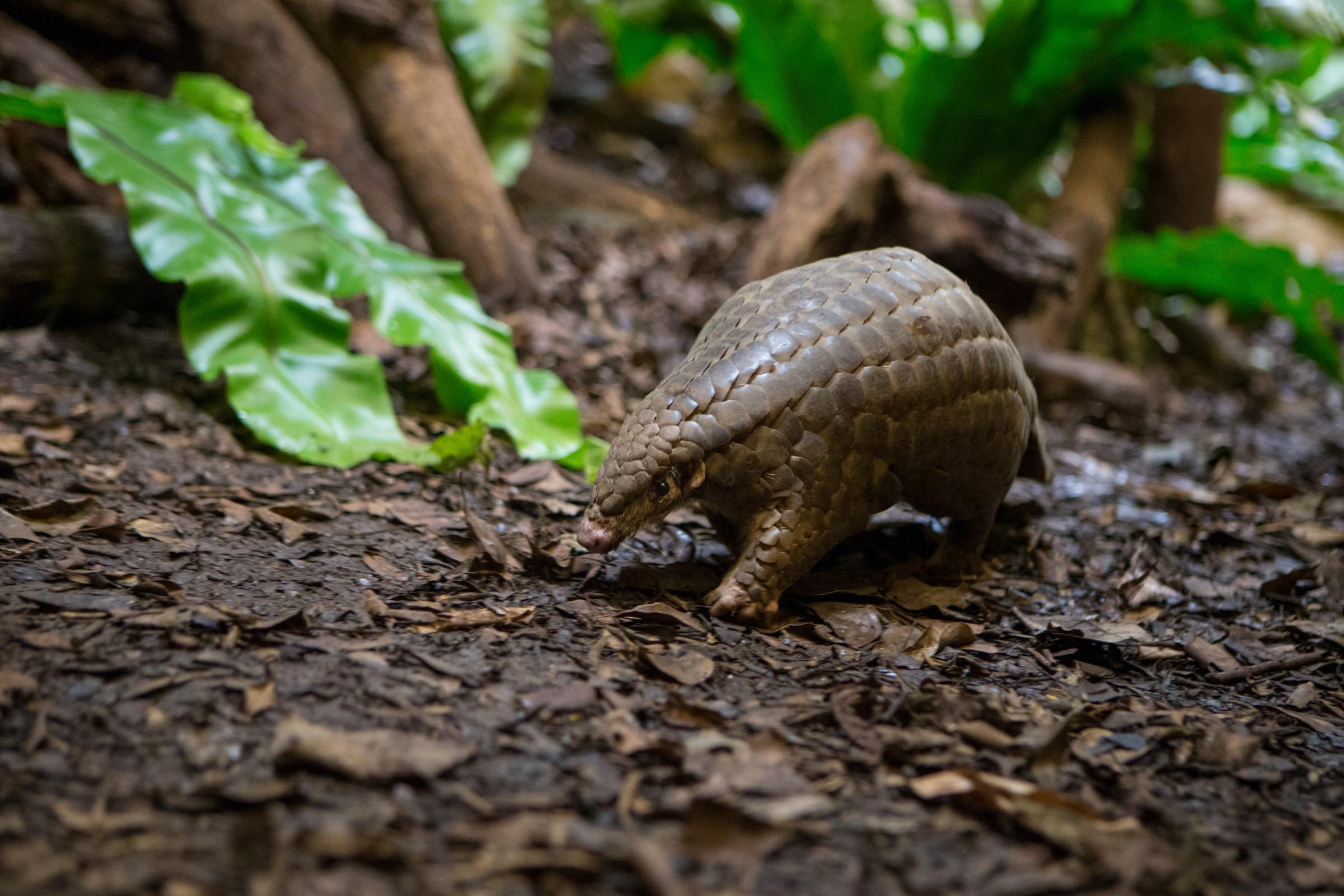 West of the Chinese pangolins' range, the Indian pangolin, also known as the thick-tailed pangolin, is found in Bangladesh, India, Nepal, Pakistan, and Sri Lanka. Their larger scales differentiate them from the rest of Asia's pangolins. Fitted with generously-sized front claws, the Indian pangolin is well equipped for its terrestrial lifestyle that includes intensive burrowing. These pangolins even have the ability to claw through concrete. The Indian pangolin is listed as Endangered.